November 22, 2014
Happy Thanksgiving! I hope everyone is enjoying their well-earned time off. But it is time to start planning for the holiday crafts/Christmas gifts. Here is a great idea for anyone who has a box of broken crayons lying around their classroom. These Christmas ornaments are beautiful and simple. Clear glass ornaments can be purchased at Michaels for about 50-cents each (don't forget your coupon for an even better price). A hair dryer and an oven mit from home are the only other things you need to make these ornaments. (Jill Dubien provides the step-by-step directions on her blog.)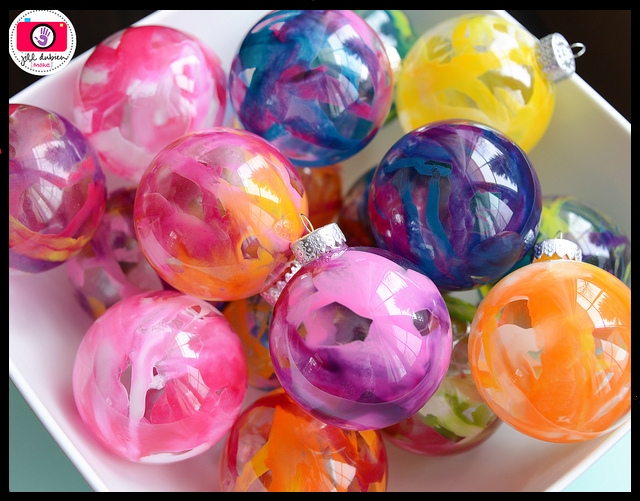 November 15, 2014
Don't use your classroom Kleenex supply for student white board erasers. Instead, hot glue a pom pom to the cap of each marker and you've got an instant eraser for small dry erase markers. (40 large 1.5" poms is just $4.99 at Michaels. Smaller sizes are even cheaper.)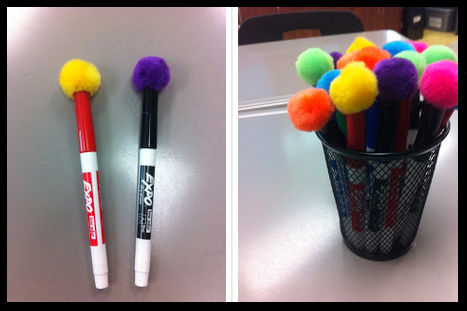 November 8, 2014
Are your white board markers already dying? Here's an easy tip to keep them fresh, and to keep track of them. A little velcro on the marker and on the white board solves the problem. (4 feet of sticky back velcro tape is about $8 on Amazon.)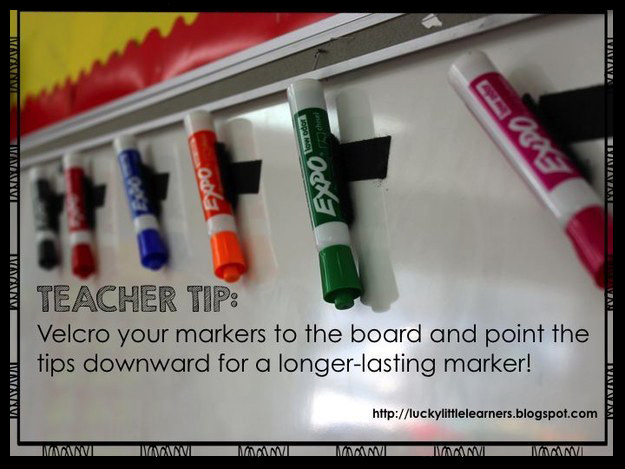 November 1, 2014
Do you ever find yourself calling on the same students over and over? Here is a simple solution to make sure you give everyone an equal chance. Paint a classroom set of tongue depressers or popsicle sticks two different colors and write each child's name on a stick. Once you've called on a student flip the stick over. Don't call that learner's name again until you've turned over all of the sticks.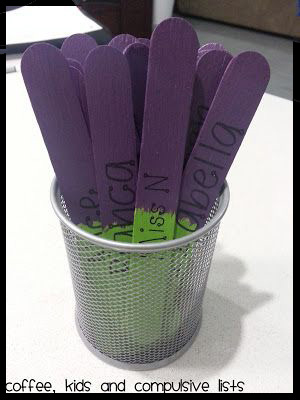 October 25, 2014
Welcome to the Teacher Tip of the Week from Teacher T's. Each week we'll be sharing new ideas to help you stay organized, focused, and on top of your game! So here we go with our first Teacher Tip of the Week -
Flashcard Organizer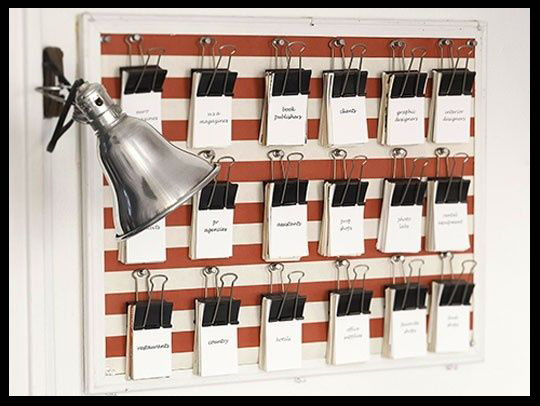 Whether it's spelling words, multiplication tables or elements on the Periodic Table, there are always flashcards laying around. A small bulletin board, tacks and binder clips is all it takes to keep these organized. Plus, teachers can update and change the cards whenever needed. This also simplifies independent "center" work.